Often when detailing nearly 40 year old interior plastic there is a need to refinish the shift console which can be very time consuming because it is very difficult to remove plastic shift knob without any clue as to how it all comes apart.
The top cover simply snaps off and is only held on by a tab/grove connection. Pry it off with a blade screwdriver careful to not mar the plastic too much.
The center park release knob is removed by pressing down on the white plastic disk under it to release the spring pressure and then sliding the knob to the rear.
The lower half of the shift knob is only a friction fit. But there is a lot of friction there. It took a couple of 8" 'C' clamps and some wood jigs to get it off.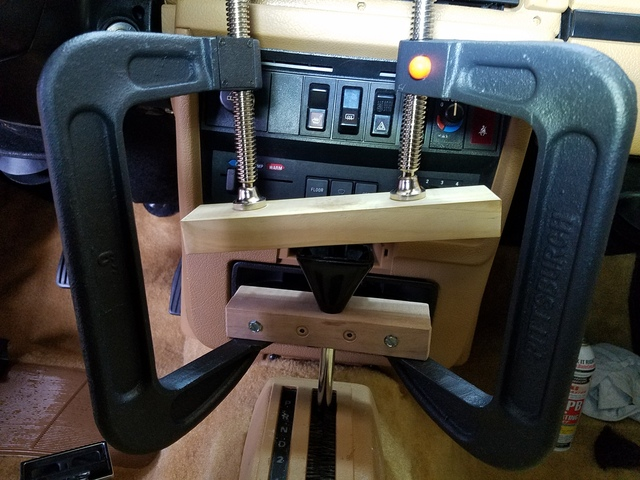 The top of the shift stalk has gaps to hold the knob straight and corresponding notches in the plastic. That made using a round 1/4" drive 5/16" deep well socket difficult to push the shaft through the plastic.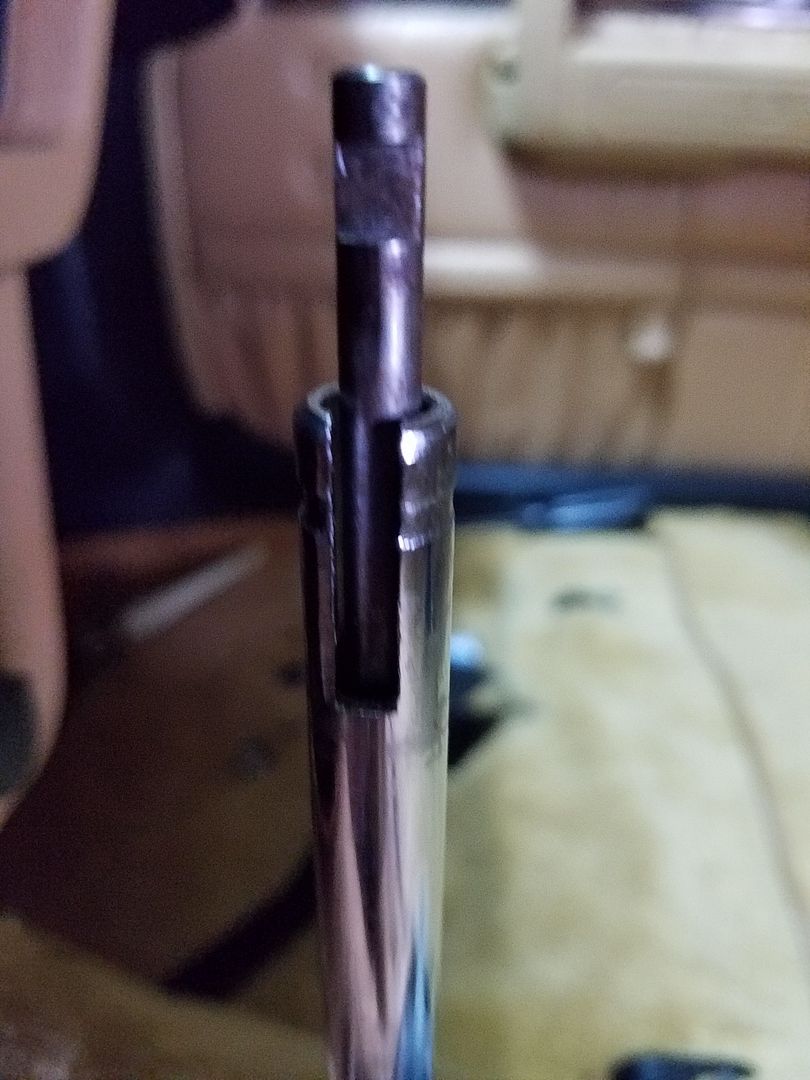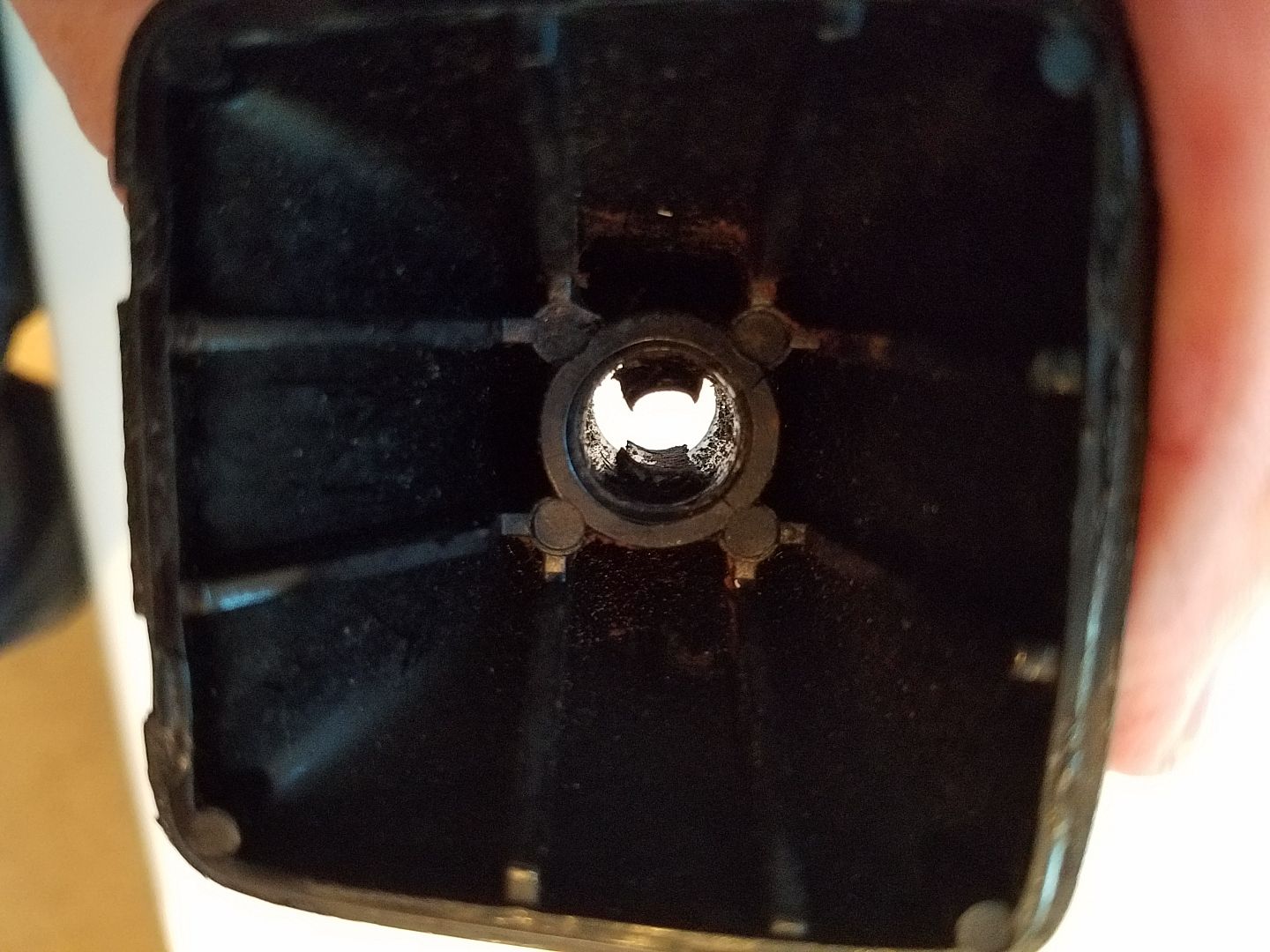 To do it over again I would grind the throw-a-way 1/4" drive deep socket to match the shift shaft cuts and then it would have been easy to push off.
The knob is off, the shift console is apart.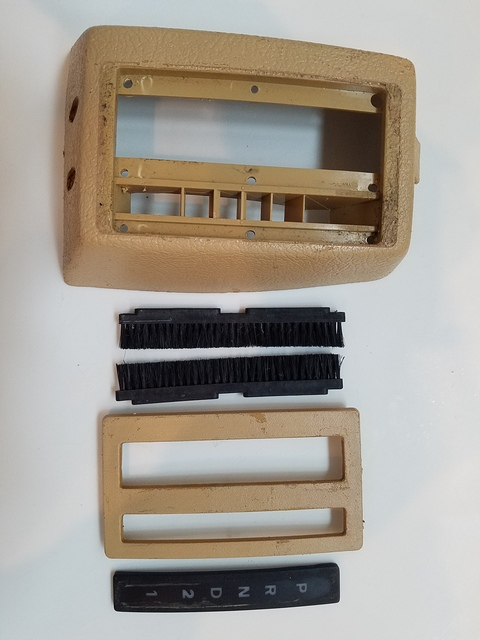 Got a new 0.08mm/100ml spray gun ready to shoot the several pieces.